Deep in the Cecilia Forest on southern Cape Town's Constantia Nek, through a series of leafy twists and turns, you'll eventually find yourself stood before a surprisingly large boutique hotel. So large in fact, you'll wonder how you've never seen it before. The answer to that is twofold: firstly, there's an impossibly dense forest in the way, and secondly, the hotel is brand new!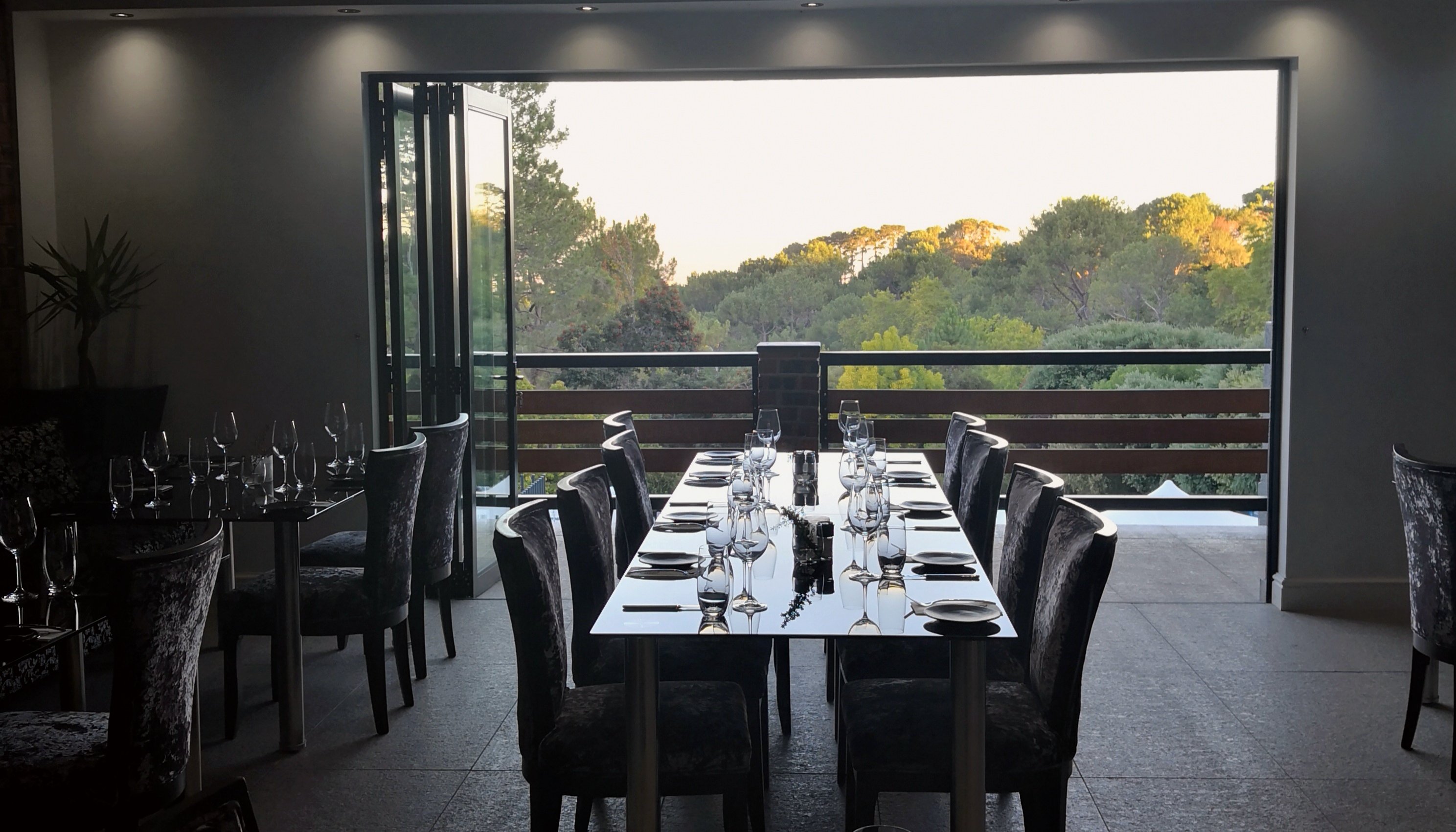 Launched in December as the latest addition to the Fortis Group, this new spot comes with with quite a bit of buzz and a rather unusual name: Purple Rayn, (yup, you're also going to have that song stuck in your head now!). To celebrate the launch, media was invited to try out their newly opened top floor restaurant, The Phantom, and Tim and I were lucky enough to crack the nod. Finally – date night! Raising a toddler is hard. We deserved a good night out, dressed up to the nines and feeling swanky.
Well, that's exactly what we got! The hotel is, as mentioned, rather large for a boutique hotel but it has all the exclusivity, privacy and not-a-franchise-ness typical of a boutique. The interior is ultra glam, with a dizzying array of shiny surfaces, mirrors, luxe furniture and velvety textures. The upper deck is a fantastic view point across the southern suburbs and we felt very snazzy sipping our champagne at sunset on the balcony overlooking the city. Then we went inside to sample their tasting menu and what an experience it was!
After the most exquisite glass of Chardonnay  (I wish I could remember which vineyard if was, but alas), we were met with the Asian inspired menu from resident Chef Warren Carney, though it seemed to us more international than Asian, or to be more accurate, an international menu with fresh Asian ingredients. The menu was initially quite perplexing with such an assortment of different cuisines that one wouldn't imagine putting together for an Asian meal, but on tasting them they turned out to be some truly innovative combinations.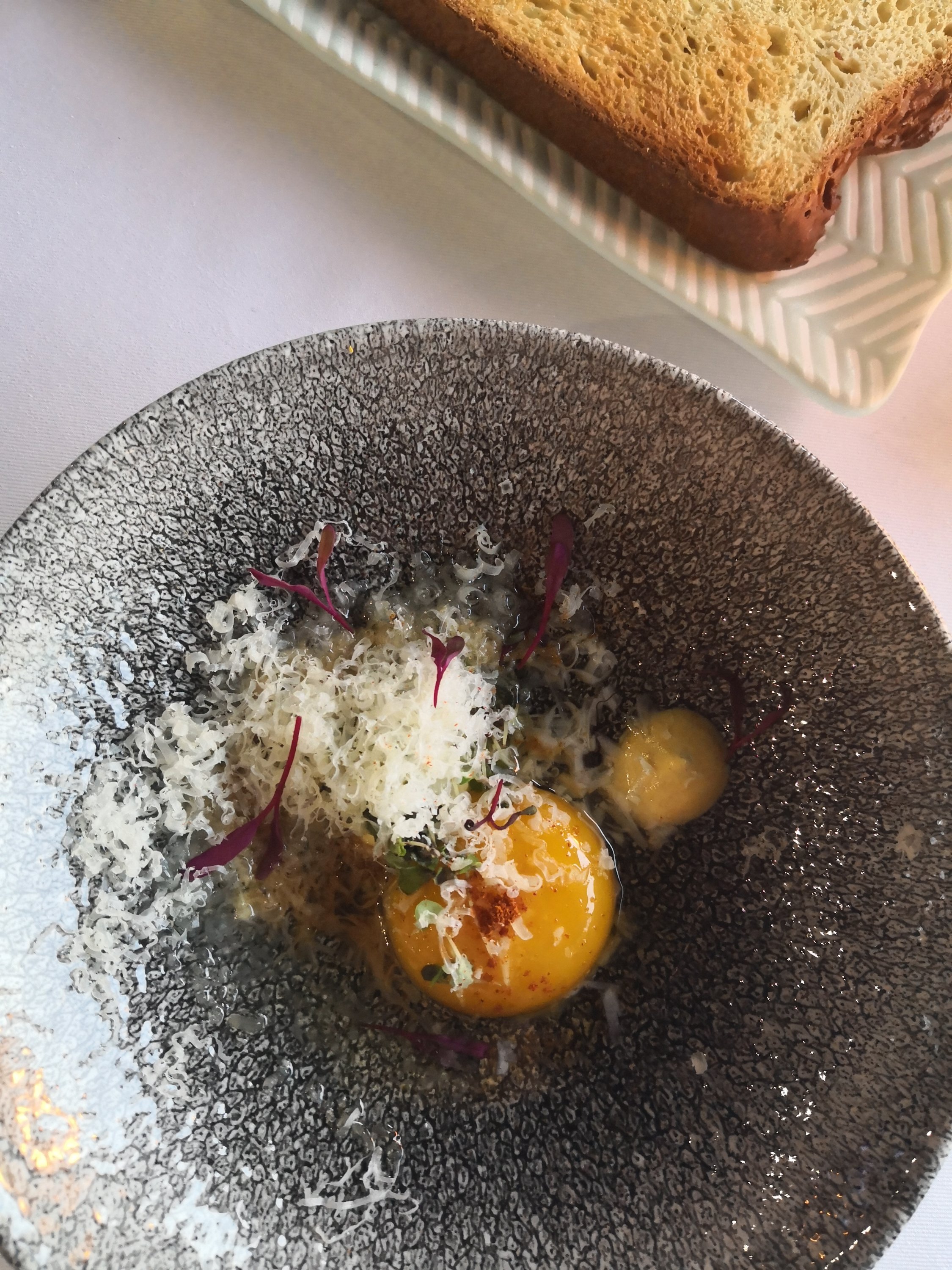 Diwali oysters to start – so we're in India! – and then a mix-it-yourself mayo and toasted milk bread – France! – and then we're onto super yummy, crunchy and fresh poke bowls, Gohan crackers, miso and tataki – Asia! – and then chickpea dahl – India again!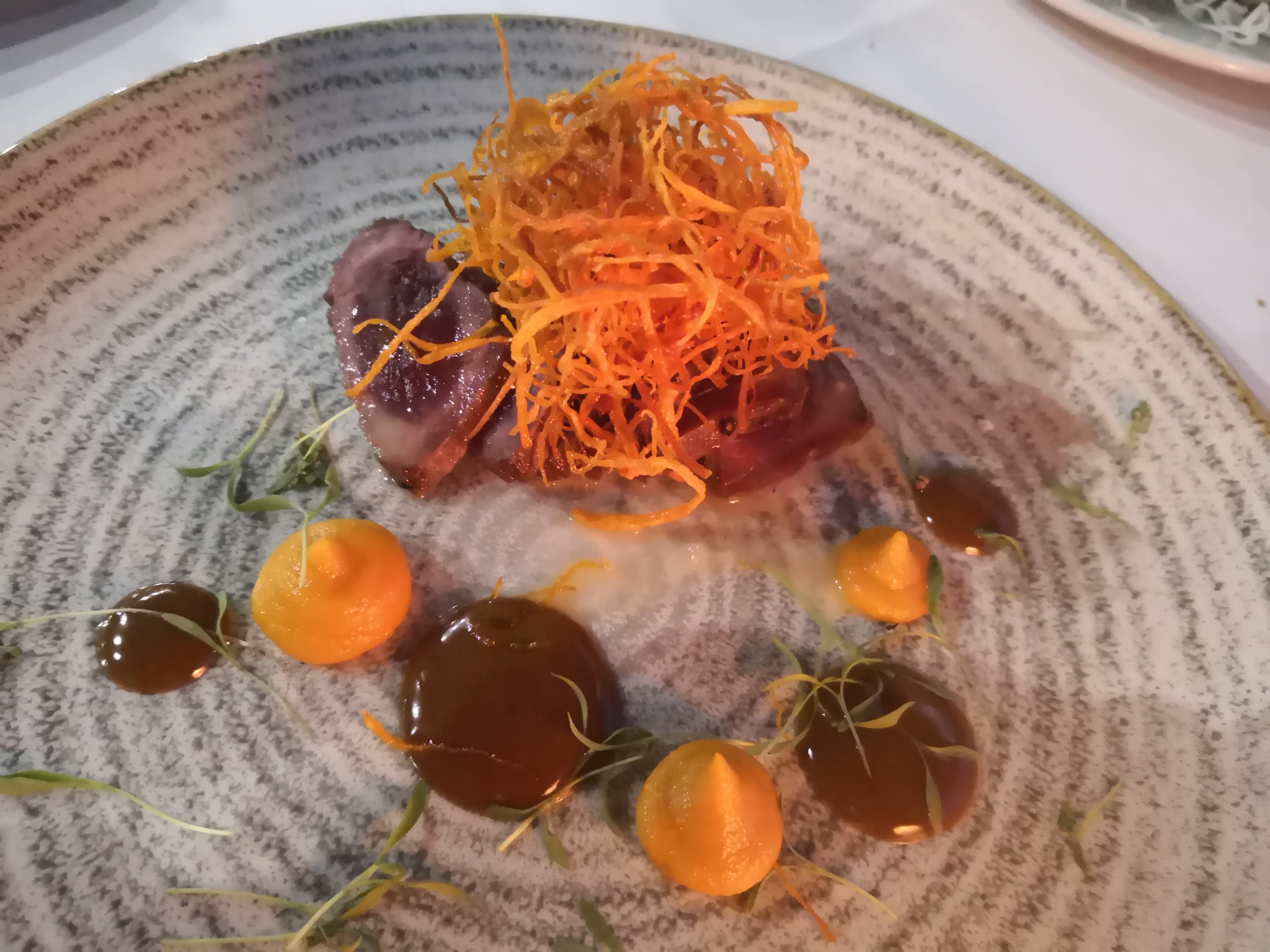 Presented as tasting plates that are intended to be shared, there is an emphasis on little surprises in each dish, like a culinary treasure hunt, that makes the whole dinner experience quite energetic and playful! Some of the flavours weren't to my taste (miso in white chocolate mousse? Nope), some were divine (truffles and asparagus teriyaki? Yum!). It's a sort of pick and mix of finding which elements you like, which is quite refreshing actually. And a side note – the salted seaweed as a garnish is
not
intended to be eaten. You have been warned…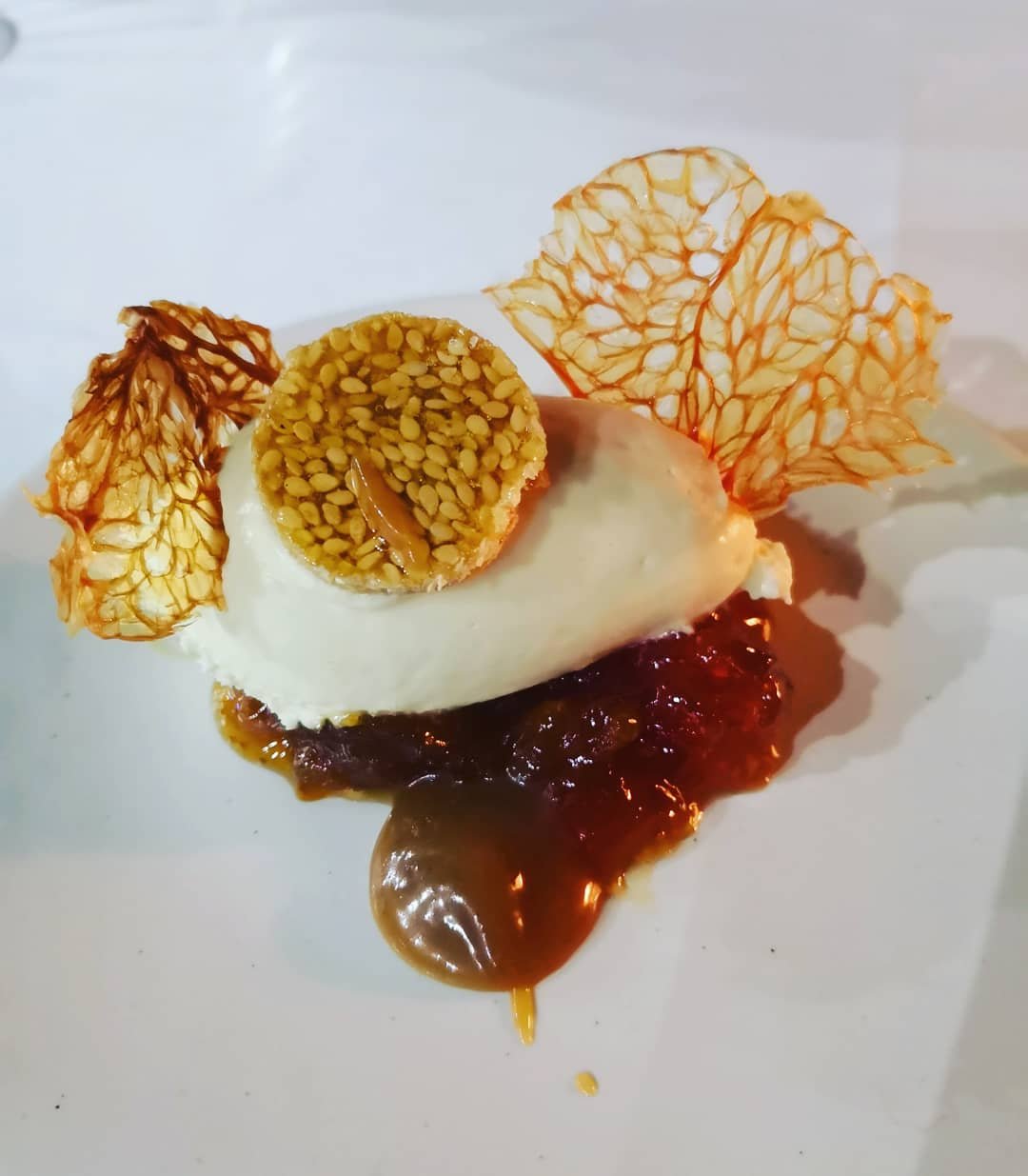 Eggs were whisked at the table, broth was poured over noodles – it was fun and interactive and the dishes were all very sexy, perfect for a cheeky date night when you're just dying to get out of the house and feel human again after toddler-ville!
What's so lovely about this place is that it feels like you've left the city completely, even though you're squarely in its suburbs. It feels remote and private, nestled in that deep leafy forest with only a hint of the twinkling city peaking through its canopy. It's just what you want in a romantic escape.
The Phantom is definitely a great date night experience if you're looking for something different and the menu changes on the weekly so you'll never have the same meal twice. A must try!
To book contact Purple Rayn: 021 110 0756 |enquiries@purplerayn.co.za|
9 Bellevue Avenue, Constantia, 7800I was invited to sample the menu at The Phantom but all opinions are my own. This is not a sponsored post.